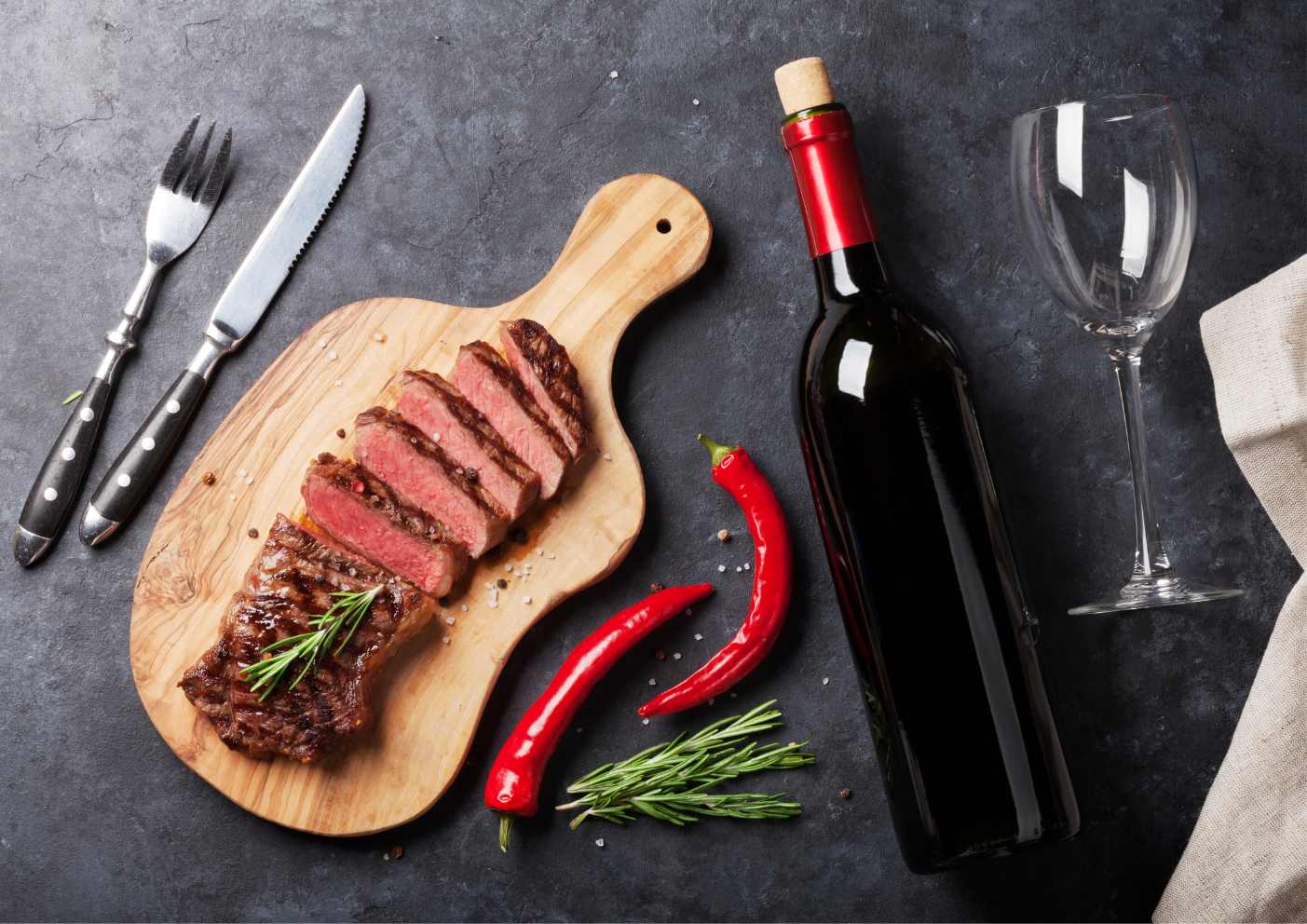 More often than not, when you keep doing the same thing in pretty much the same way, you tire of it. What would otherwise be a fulfilling task then turns into a mundane job which you detest just as much as you do your neighbor's bright orange polka dotted skirt.
Same goes with cooking. When you cook using the same old techniques, you soon lose the sense of gratification you derive from it. If you want to jazz things up a bit in the kitchen, why not try something new like cooking beef in red wine?
When it comes to flavor, the correct cooking wine may make a huge impact.
How can you decide which cooking wine to buy, though, with so many different varieties available?
When choosing a culinary wine, bear the following in mind: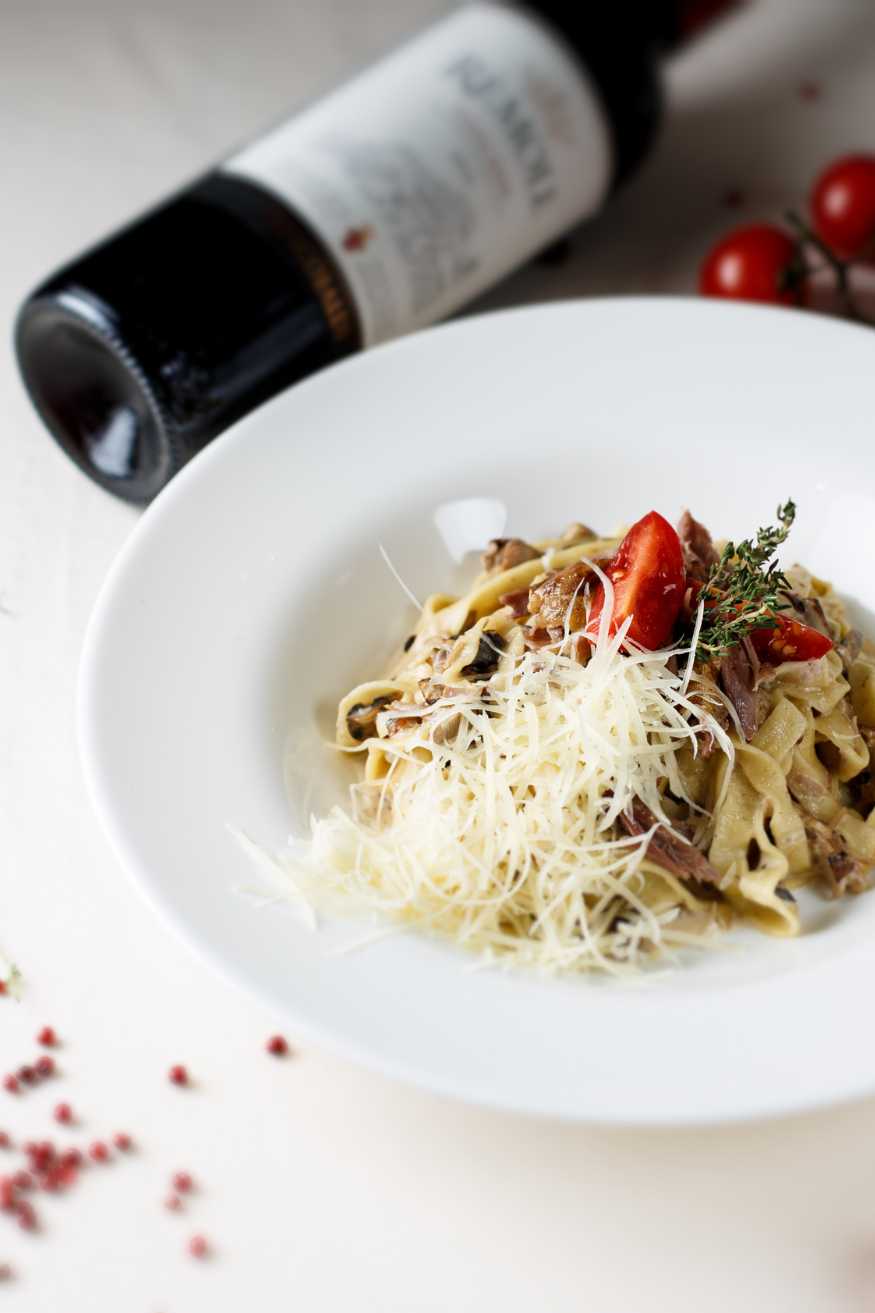 1. The kind of food you're preparing.
You typically have two options when selecting a wine for cooking: red or white. But how do the two differ from one another, and which is better for cooking? Here is a brief guide to assist you in making the best decision.
Black grapes that have been fermenting in their skins are used to make red wine. This imparts the wine's distinctively deep color and flavor. For heartier foods like stews, roasts, and sauces, red wine is perfect.
Green or yellow grapes that haven't had their skins on during fermentation are used to make white wine. A wine with a lighter hue and a more delicate flavor is the outcome of this. Fish dishes, salads, and soups that are lighter in flavor sometimes feature white wine.
Wines should be chosen based on the dish. For instance, fish or chicken would go well with a lighter white wine.
Summary: when cooking red meat dishes with wine, it's best to use young, full-bodied red wine. Whereas a heartier food like beef stew would go better with a heavier red wine. The function of wine in cooking is to enhance the food's flavors and aromas without masking it.
2. Your particular tastes.
Some individuals favor the flavor of some wines over others. If you're unsure of the style of wine you prefer, it's a good idea to try a variety of flavors until you find one that appeals to your taste buds.
3. The cost.
A bottle of wine can cost anything from a few dollars to hundreds of dollars. While it's crucial to pick a wine that matches your budget, don't skimp on quality just to save a few dollars.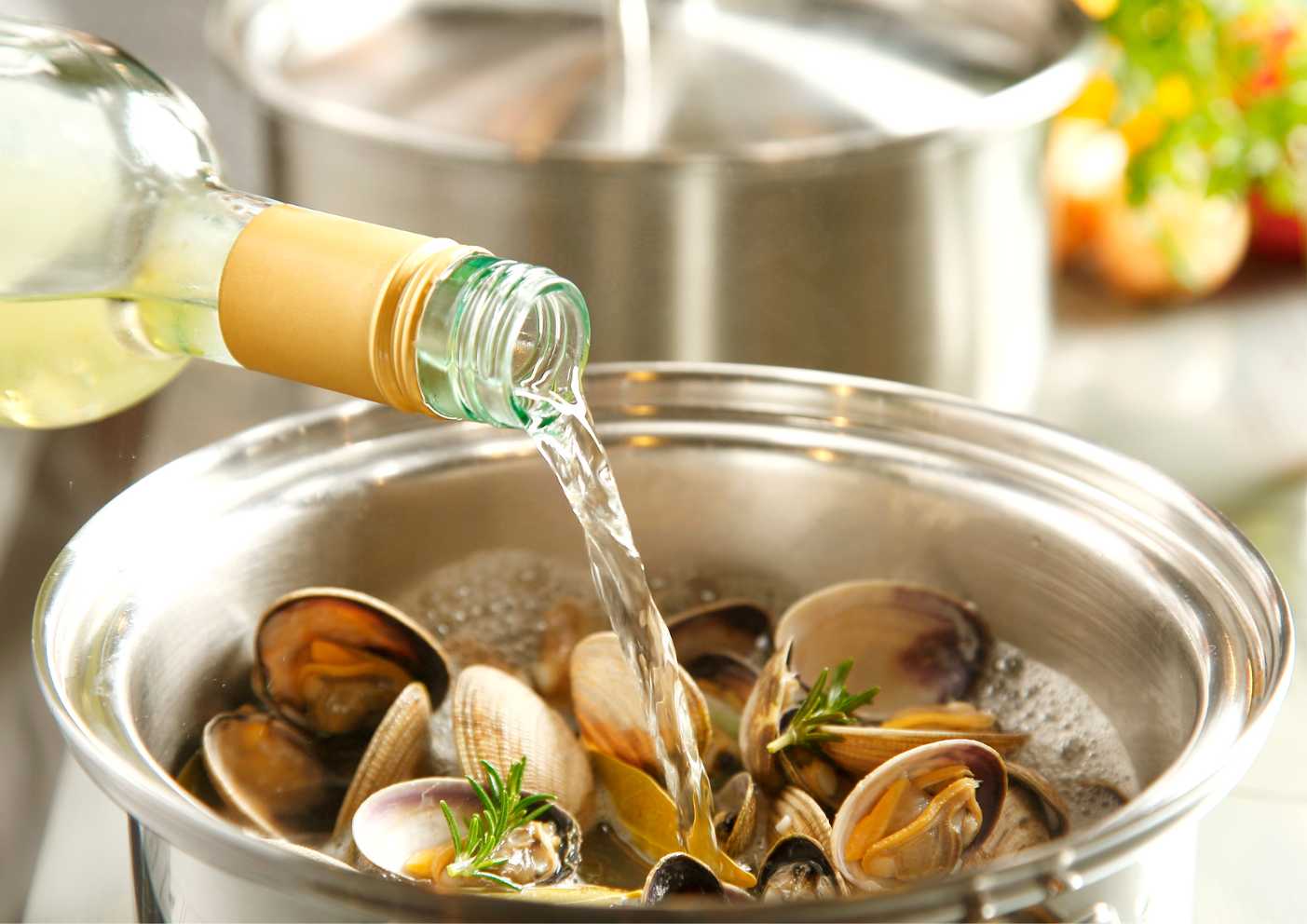 4. The level of alcohol.
Keep in mind that cooking wines typically contain more alcohol than table wines if you're concerned that the meal will become overly powerful. You can always start with a wine that has a lower alcohol content and add more if necessary.
Be careful when using wine, just as you would with any seasoning. Too much overpowers, too little does nothing. As you cook with wines, the alcohol evaporates, but the flavors remain. If you use too much wine, the acidity and sweetness may overpower your dish.
Remember not to add the wine just before serving. When cooking with beef, for instance, put the wine in the casserole as you simmer, in order for it to enhance the natural flavors of the meat. As the wine reduces while cooking, it becomes a flavor enhancer. If you add the wine too late, it will give the dish a somewhat harsh quality. If you want to add more wine, wait at least 10 minutes to taste it first. It does take some time for it to work its flavor into your dish.
Cooking with wine introduces your palate to a whole new world of flavor. Start slow, and then feel free to experiment. You'll then realize that it will bring depth and dimension to the entire cooking experience.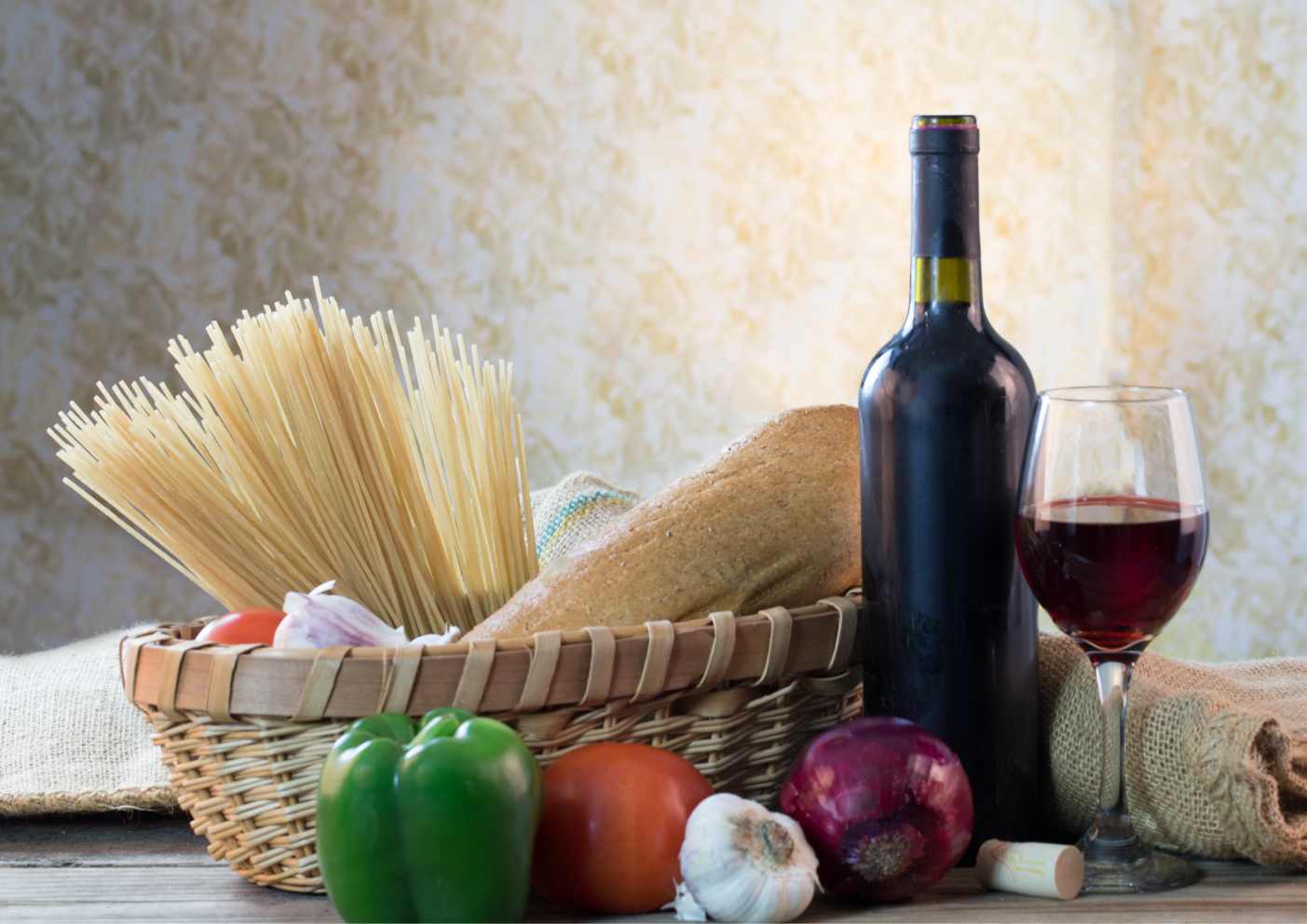 How To Cook With Wine
The thought of cooking with wine can be a little scary for some (me included). Since wine is an expensive component, it's possible to make a mistake that completely spoils the dish. However, cooking with wine may be rather easy, and it can give your food a lot of flavor.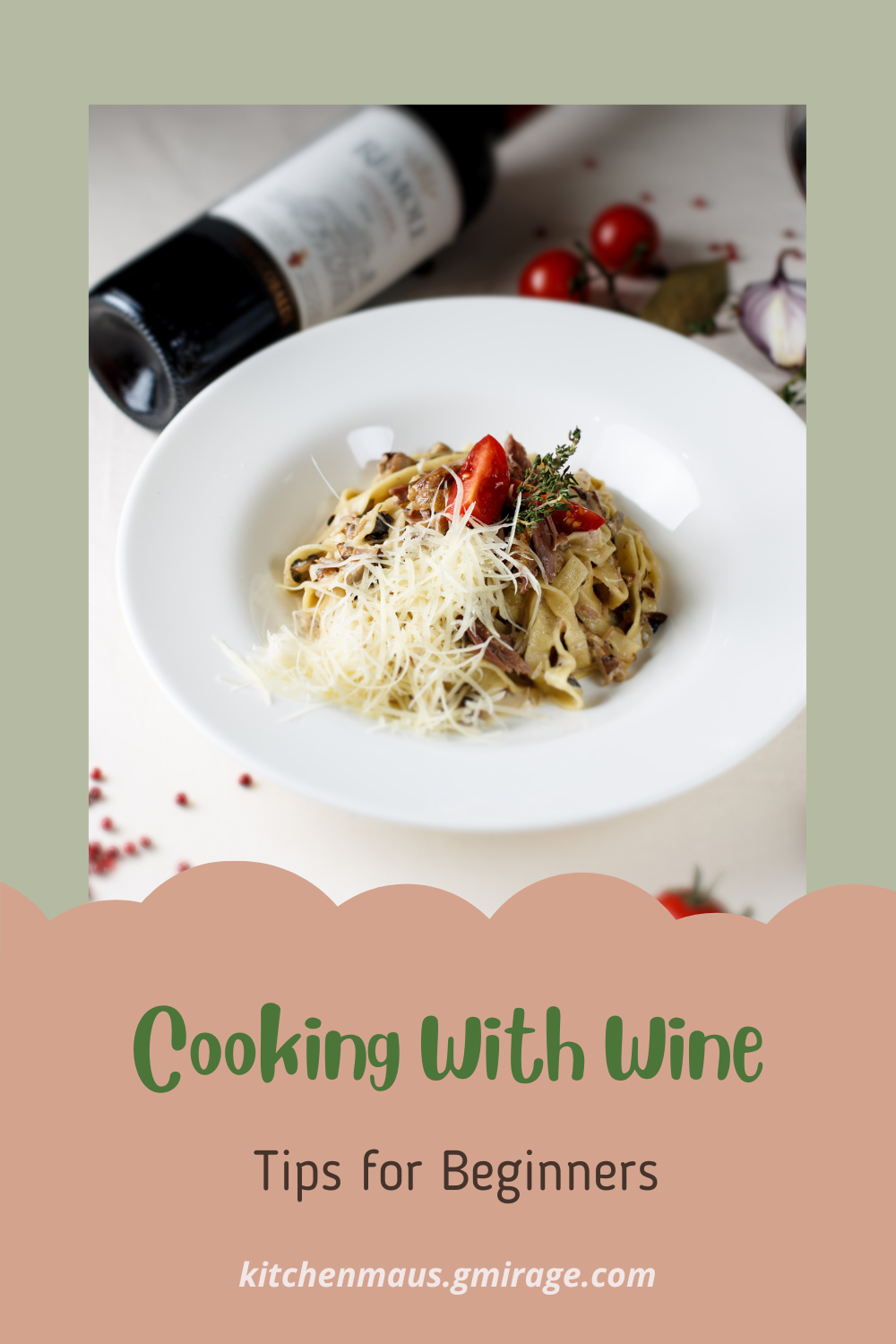 Use only high-quality wine while cooking with wine, which is one of the most crucial things to keep in mind. After all, you wouldn't use any old beer in your chili, so only use the best wine in your meals.
It's advisable to stay away from using cookware made of aluminum or iron because these metals might interact with wine and give it an unpleasant flavor. Use only glass or ceramic cookware as an alternative.
Always keep in mind that less is more when adding wine to a dish. The other elements in the dish shouldn't be overpowered by the wine's flavor. Start by incorporating a little quantity of wine, and then gradually increase it until the desired flavor is reached.
Keep in mind also that wines' levels of acidity can vary substantially. You may need to use less wine if it is especially acidic in order to avoid spoiling the dish.
Without needing to use heavy sauces or gravies, cooking with wine can be a terrific way to flavor your cuisine. You'll be astonished at how simple it is to make tasty, flavorful recipes using wine with a little experience.