"All I Really Need to Know I Learned in Kindergarten." – Robert Fulghum
Childhood is a time to learn a lot of life lessons : friendship, math, reading, science, sportsmanship, physics, and independence among many others. Sadly, proper nutrition is not on this list, which (as a mom) I think is necessary. Sure we know about the food pyramid, and we'd probably recall it once in a while when reminded. We know how food fuels our body, how and which vitamins are good for us and some other illness-related things thrown in from the book. We've set times of the day for breakfast, lunch, snacks, and dinner and eat when they come.
But once I started to unthink and relearn what I know about food, my overall outlook on nutrition changed. I have also tried to teach the kids how food directly affects our health since, and thankfully, they have been accepting of it – less-processed food, no sugar (or use an alternative for sweetness), and a low carbohydrate way of eating. We also don't follow set times for the day for eating, it's more of an "eat when hungry, stop when full" kind of method.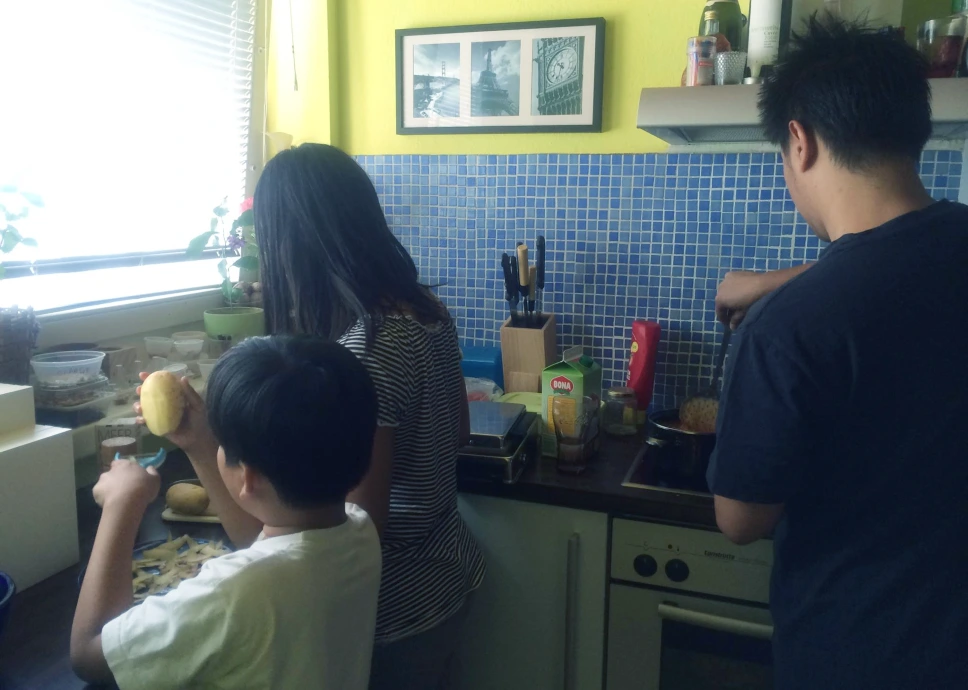 One thing I learned from my shift to eating less-processed food is to never feel guilty for depriving your children of something that will make them feel bad or sick (in the long run). Food literacy is as important as any other knowledge. We still get treats once in a while, but if there's a no-sugar option for desserts, we go with those (Erithrytol is the only sugar-alternative we like).
When the kids were younger, they like to help out in the kitchen, even the little things like peeling and cutting vegetables, making powdered garlic, or putting chicken nuggets in the oven. But as they grew, things changed, and they have been doing more : from cooking pancakes fully to baking cakes,  from making special pizzas to baking apfelstrudel by themselves. Were there things we did that make them interested in cooking? Yes, but if they are interested in learning nutrition, it probably comes as a result of me explaining why one food is better to eat than the other. Here's some of the things we did that prompted their interest: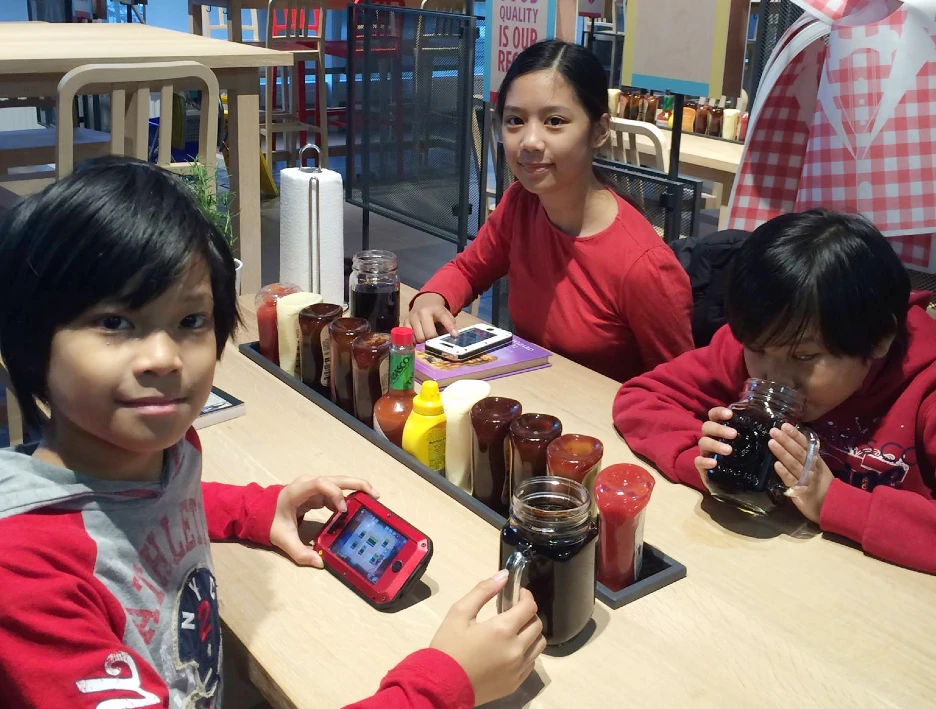 Involve Them
One thing that makes the kids stick with me in the kitchen was when they were involved. Letting them choose what to eat, asking them what they like for lunch or what to drink is a start.
Giving them mini tasks like mixing dry baking ingredients, flipping over the chicken, or putting things in the dishwasher goes a long way. For older kids, you can ask them to go to the store to buy some ingredients, or to the bakery for some butter (assuming that the store is just a stone's throw away). Getting them involved both has neurological and relationship benefits : the feeling of being needed, responsible, and useful.
Cooking as a family is a great memory your kids would find comfort in later on. Accept that there would be mess, but keep in mind that a messy kitchen is a happy kitchen.
Take Them Fishing/Angling
If you can, take the kids to fish. Depending on where you are, you might need a license and some schooling before you can actually fish. If you get the go signal, set a date, check the weather, prepare to go with all the paraphernalia, and enjoy (be mindful of others in the area) fishing. It would be best to go at first with someone who is experienced in fishing and angling to teach you the ropes, and to whom the kids can ask questions from.
If you are able to catch fish, you can show them later on how to clean them up and cook. Seeing how a dish came about, from catching fish to gutting and cleaning, to cooking and plating will make them appreciate all that is involved in serving them something palatable.
Go On a Market Trip
Grocery stores are good and handy, but a trip to the wet market for tomorrow's meal is an all different experience. The atmosphere in wet markets is very distinct, and they would get a waft of the many different scents of spices, fresh meat, herbs as they walk around. They may get curious too, as some of the produce in wet markets are not as neatly packed as it would be in groceries. As the cliché goes, curiosity is the mother of invention and experimenting with flavors is a good thing!
Let Them Play Cooking Games
What best way to integrate interest in cooking than with games? We've enjoyed playing a few restaurant, coffee, and cooking games and still do now.
My daughter loves to play Cooking Mama, and she has attempted to cook some of the dishes she saw there. She's been making curry breads after seeing a bread recipe from the game, and watching an anime character eating curry buns. She said she got curious and just really wanted to try.
Again, curiosity is the driving force in this endeavor. Coffee and restaurant games also give your kids a glimpse on how to run a business, which is a life skill worth having.
That said, here's a memory from long ago, something the little boy learned watching me play Restaurant City.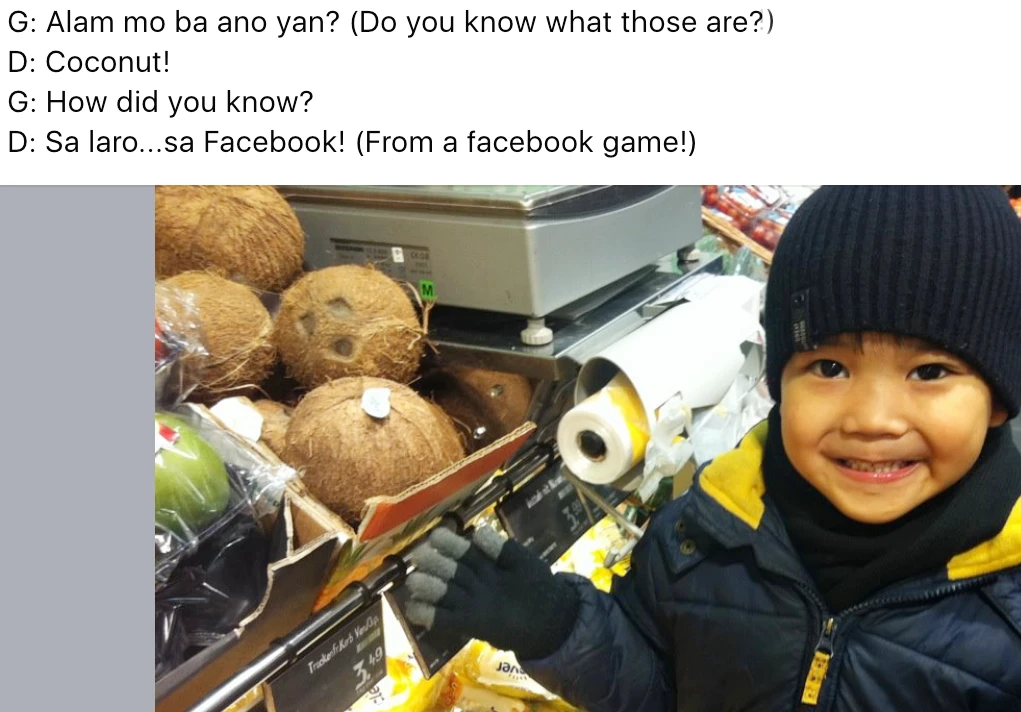 Watch Cooking Shows
There are cooking shows, or food-related shows that are not as heart-wrenching as Gordon Ramsay's that the kids can watch. Youtube also has a treasure trove of interesting cooks and one of our favorites would be the Japanese series "Cooking with Dog." The show features a toy poodle, Francis, who sits beside as the cook known only as "Chef" follow the instructions given by the narrator – who is also named Francis, assuming the identity of the dog. While Francis talks in English, Chef speaks in Japanese and this is interesting for us since we love everything Japanese.
We have tried a number of their dishes as they are easy to follow.  We were saddened to learn that Francis died some years ago,  it's been a while since we've watched their videos, too. The series now features a stuffed toy version of Francis and the same old chef who still shares her recipes, we would definitely watch it again.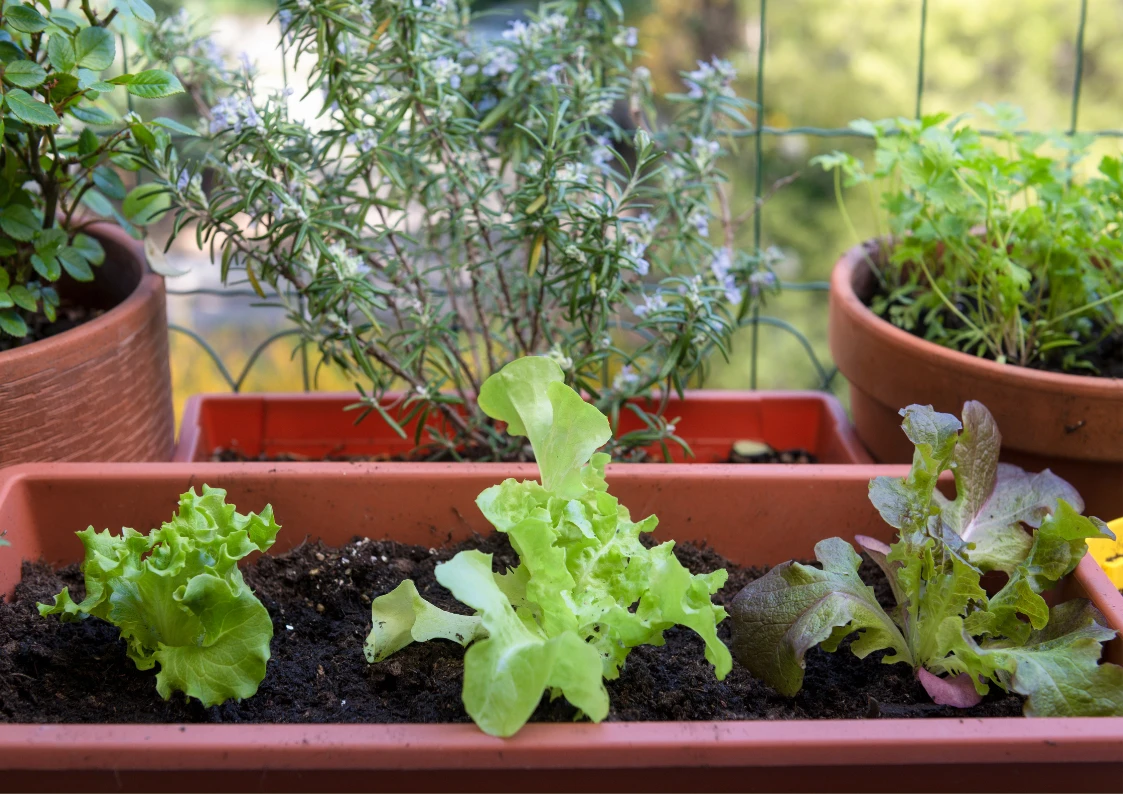 Plant at Home
Even if you only have balcony space at home, it is possible to plant greens and herbs that you can use for cooking. We often have tomatoes, bell peppers, basil, parsley, dill, thyme, occasionally lettuce and water spinach. We have also tried growing vegetables from scraps like napa cabbage, onion, garlic, and ginger among others. Re-growing your veggies is a better alternative to buying seeds. It also shows the kids how clever our Creator could be – having endless food supply from a piece of scrap!

Also, homegrown produce is chemical-free, since you see them growing everyday and not having to put enhancers in them. They are also tastier and healthier but, and when your vegetable garden thrives, you also save up on your grocery bills.
Treat Them Out

No matter which city you are in, as a tourist or as a family visitor, you should always let the kids enjoy local food. If you can, try both the food the city is known for and the lesser cuisines that inhabitants in the area recommend.
Of course you should have gelato when in Rome, Milan, or Venice. You can even compare which has the best dark chocolate flavor in all of Italy (as I did). Treating yourself and the kids once in a while with such goodies that are not in your list of healthy food is totally okay.
Food not only defines a culture, it also differentiates them – even between neighboring cities and towns.
Go on dates with your kids individually and ask them what they would like to try. This allows them to have a separate choice from their siblings and allows them to be independent. It is no surprise to us why our three kids have different leaning when it comes to food – as I would bring all three out to eat, I would also dine with one today at a Korean restaurant and I would dine with the other at an Austrian tavern the next day.
As the kids are still growing, we are still venturing in the kitchen, trying out stuff. We even subscribed to HelloFresh to try their dishes and we are liking this service so far. If you haven't started yet, get your kids interested in cooking and nutrition. They will learn a lot of things in Kindergarten, still, nutrition is not one of those. So make sure that you teach them both the basics of cooking and the importance of proper nutrition. There are lifelong benefits in knowing how to cook, from being able to calculate ingredients properly, being careful using knives, and even knowing the effects of particular ingredients to one's health.
I personally find foodies to be good companions, but I also love people who can whip a good dish – it's true: people who loves to eat are the best people, but those who know how to cook are better!