To be happy over someone's misfortune is not my thing but to be thankful that I am one who doesn't have allergy with shrimps must be the same thing.
We're all shrimp lovers at home. It doesn't matter which dish, as long as there's shrimp, expect that there'd be none left.
This entry is almost the same (but different) from my Tempura post I did before…because I didn't made incisions to straighten the shrimps. I basically used the same recipe though, please click here.
—
Read More
These past 2 weeks have been a struggle for hubby and I. We were taking care of "coughs and colds" and they loved us so much they wouldn't want to go away. We've been up in the wee hours of the morning barking at each other like rival dogs.
So I've been cooking lots of tomato based dishes for our daily supply of Vitamin C. This is a typical scampi dish but I would post the recipe soon. Happy weekend ya'all!
—–
Join us
and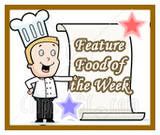 Read More